Born in 1984.
Free photographer, urban explorer, graffiti writing sympathizer and promoter.
Founding member of the nostalgic space inspection group "Deflower-Hidden-Places", together with Donwood, Till, Spair, Hezht and others.
Signed owner of approx. 2,3 sq km of Berlin acreage.
Chairman and archivist of the extensive, Berlin based D.H.P photo collection.
Lives and works in Berlin.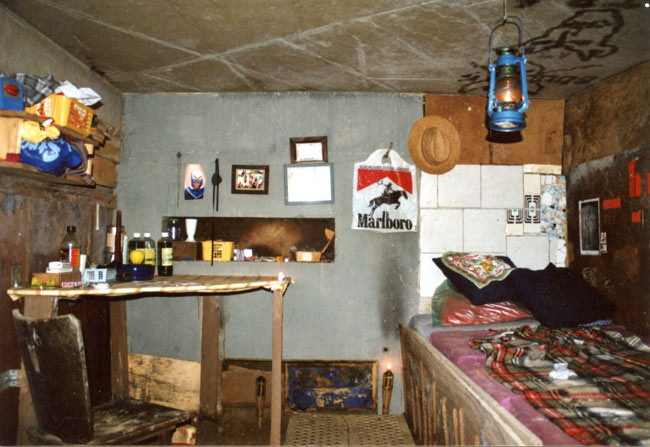 D.H.P archive. B. 245, Shell construction, PIGENIUS CAVE.
The belvedere in the sports hotel was unfortunately mold-infested right after completion, so that it could never be used properly.
Berlin 2006 and 2007

Exhibitions
2009
The Immortal Youth of Pigenius Cave, within Backjumps Volume 4 #1: Urban Communication and Aesthetics, group exhibition, Kunstraum Kreuzberg, Bethanien, Berlin.
2008
THE IMMORTAL YOUTH OF PIGENIUS CAVE, Geheimverstecke und Taikerstellen, solo exhibition, urban art info, Berlin.
↑