GRAFFITI DIARIES: THE IMMORTAL YOUTH OF PIGENIUS CAVE / AREA ERA 2007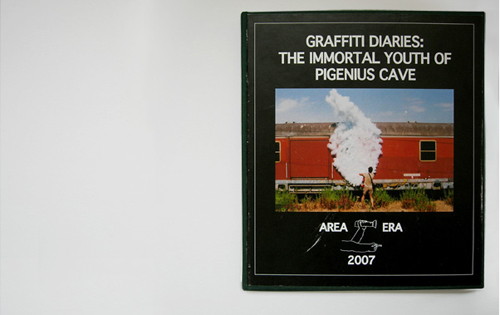 Texts and a lot of images of secret hiding places and hidden urban places to rest and chill.
Language: German
Published by urban art info, Berlin 2008
2. Edition (11-50)
40 pages, full color, 25,5 x 20,5 cm, hardcover (hand bound)
70,00 EUR
Artist: PIGENIUS CAVE
Exhibition:THE IMMORTAL YOUTH OF PIGENIUS CAVE
The third edition, the gold edition of the original 2007 "The Immortal Youth of Pigenius Cave", with an additional 15 pages of previously unpublished material plus english texts can be ordered at AKV Berlin.