1984 born in Berlin.
Currently studies at the Universität der Künste Berlin in the class of Lothar Baumgarten.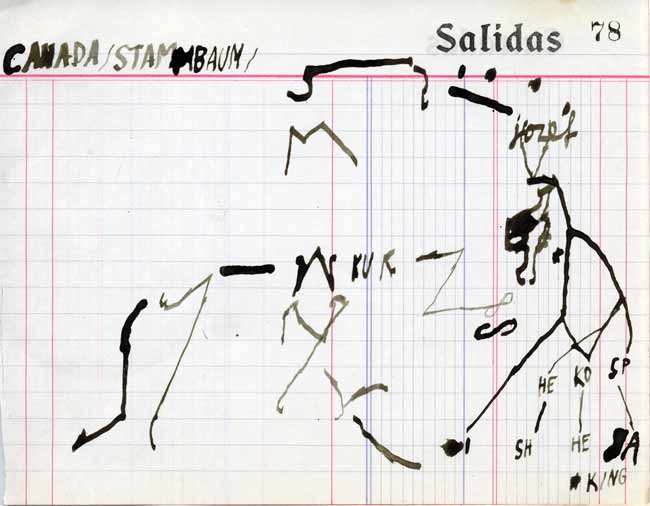 "c-g map2", Max Stocklosa, 2008
Ink on Paper, 15 x 10 cm

Exhibitions
2009
AKV - The Publishing House, Galeria Stereo, Poznan.
Tape Modern number 09 - Berlin, group exhibition, Tape, curated by Antje Engelmann & Amir Fattal, Berlin.
PUBLISHER'S ANNIVERSARY & BOOK PRESENTATION - AKV Berlin + ZAST REAL ESTATE, urban art info, Berlin.
2008
1st International Roaming Biennale of Teheran, New York - Bethanien, Berlin.
HA HA, group exhibition with Kevin Kemter und Christian Schellenberger, urban art info, Berlin.
kabine extended, Kunstkabine, Berlin.
2007
Video Club, Gallery Hafenrand, Hamburg.
2005
Backjumps - The live issue 2, participation in the project City of Names, Künstlerhaus Bethanien, Berlin.
Publications
Writing - Urban Calligraphy And Beyond, Markus Mai, Die Gestalten Verlag, Berlin, 2004.
Selfpublished works at www.akvberlin.com:
We're Beginning, Max Stocklosa, 2006.
We're Winning, Max Stocklosa, 2005.
↑