1977 born in Potsdam.
Vocational education in sign painting and illumination advertisement.
Focusses on photography and film, improvisation and installations in urban space.
Lives and works in Berlin.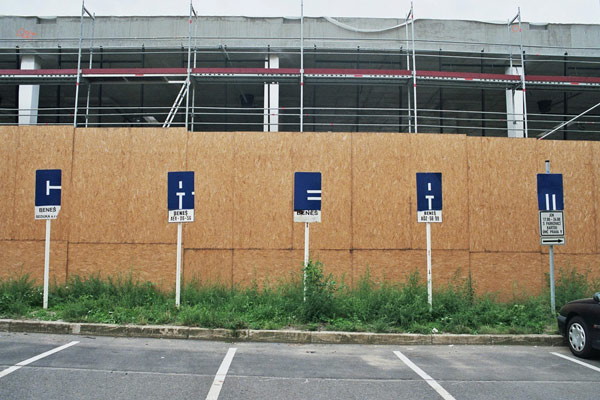 "Lihovarská Praha", CREAM, 2008

Exhibitions
2009
MICHAELKIRCHPLATZ 4/5, solo exhibition, urban art info, Berlin.
2008
Names, Galerie Trafačka, Prague.
Faces and Laces, Arsenal, Moscow.
The Madness Short Film Night, Fabrik Potsdam, Potsdam.
2007
Planet Prozess, Senatsreservenspeicher, Berlin.
2006
Artbeat, Museums Night Club 11, Amsterdam.
Rythm of the Line Filmfestival, screening of the documentary film "Arte, Amore, Anarchia", Eiszeit Kino, Berlin.
2005
Backjumps - The live Issue 2, participation in the project City of Names, Künstlerhaus Bethanien, Berlin.
2004
Urzula - Aktuelle Videokunst, Galerie Pankow, Berlin.
2001
Fresh Art Kunstwerk, Potsdam.
Publications
Namesfest, exhibition catalogue, Galerie Trafacka, Prague 2008.
Arte Amore Anarchia, documentary film on DVD, Naples/Berlin 2006.
Urzula. Aktuelle Videokunst in der Galerie Pankow, exhibition catalogue and DVD, Galerie Pankow, Berlin 2005.
Graffiti Art #6. Berlin und neue Länder, Oliver Schwarzkopf, Ulf Mailänder, Schwarzkopf&Schwarzkopf, Berlin 1997.
Hardknocks 1, documentary film on VHS, joint project with SHAB, Potsdam 1996.
↑