CREAM
MICHAELKIRCHPLATZ 4/5
22.05. - 20.06.2009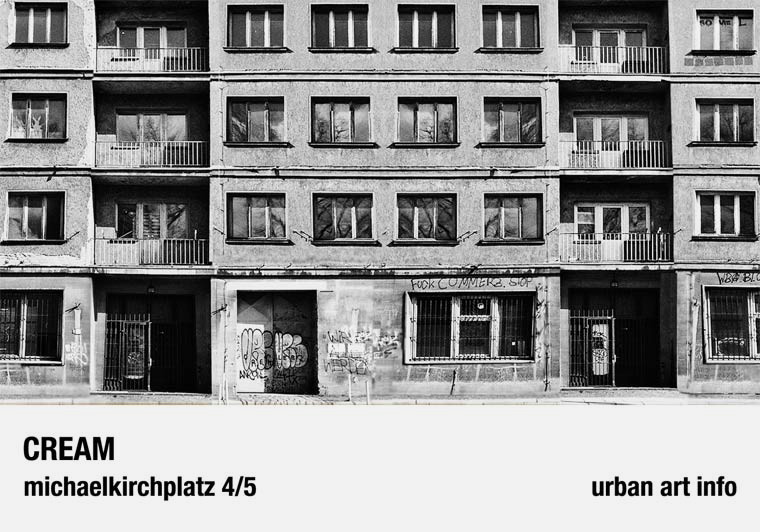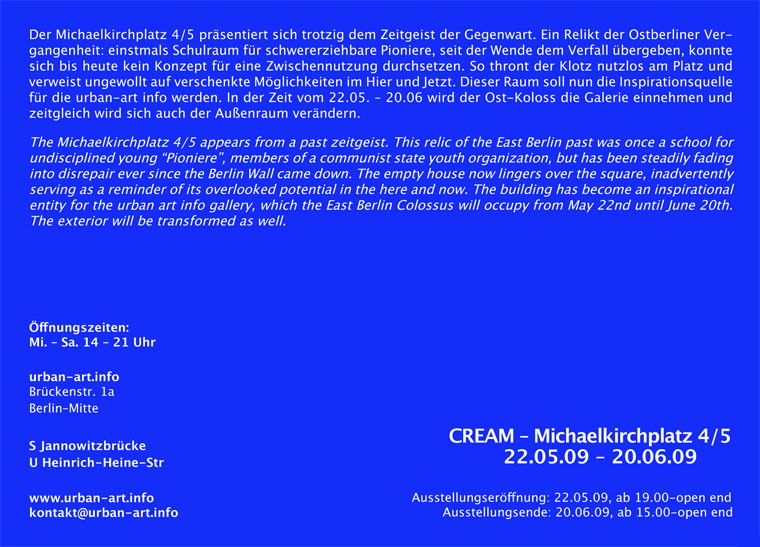 The building at Michaelkirchplatz No. 4/5 was a children's hospice at the time of the GDR. After the Berlin Wall came down the ÖTV (a labour union for public services, now named Ver.di) used it as an office building. Since they moved to new premises in 1998, the building stands vacant, although until 2008 it was still owned by the Ver.di-property funds, which claim to have sold it now.
Besides the two big entrance halls, basement rooms and sanitary facilities, the building has 500 rooms distributed over four floors. These rooms are to some extent lighted at night and even heated during the winter months. The Ver.di-property funds rejected several concepts of temporary use and preferred to leave the building vacant for the purpose of speculations. When some people wanted to put an end to this grievance by squatting the building in May 2008, it was within few hours cleared by a large platoon of policemen and abandoned to vacancy again.
Apart from the political aspects of his project, CREAM is interested in the particular aesthetic of the building. It has preserved the past, due to its long time disuse. But at the same time, the ongoing decay points to the consistent progress of time. Different time levels are connected and their contemporaneity contrasts to the idea of linear progression.
CREAM links the building at the Michaelkirchplatz to the interior of the gallery. Here a floating copy of the facade of "Michaelkirchplatz 4/5" creates an artificial space. Within this space the inside situation of the building is emblematized. In addition, his actual work on the street is documented in the gallery.
At Michaelkirchplatz 4/5 he created an installation that uses the old flag and banner holders, and at the same time diverts them from their intended use. On the façade, CREAM-typical works with adhesive tape have been installed like propaganda banners and different coloured flags have been spread out over the floors. The movement and colour of the materials and the use of the old holders contrast to the grey and static appearance of the building and thus resurrect it.
Even though CREAM was aware of the building being a politically highly explosive topic, the intensity of the reaction surprised him: In the early morning of May 22nd – only 4 hours after the work was finished – the installation was removed by several police units in full combat gear. The symbolic significance of the flags and banners seems to have made them think it was squatted again.
Text by Katia Vasquez Pacheco
Edition: Dokumentationsbox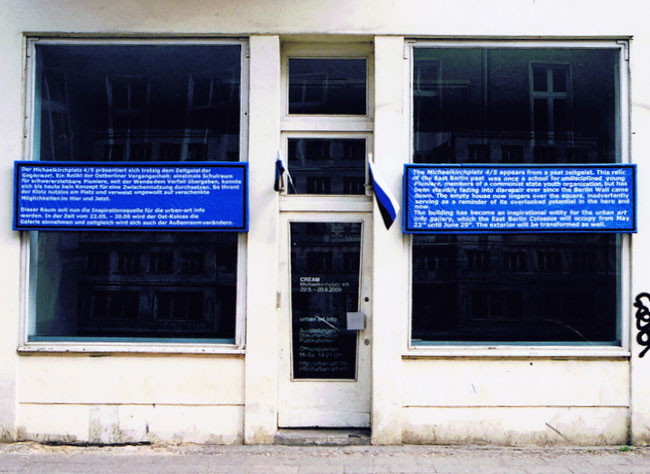 Photo by CREAM

Photo by CREAM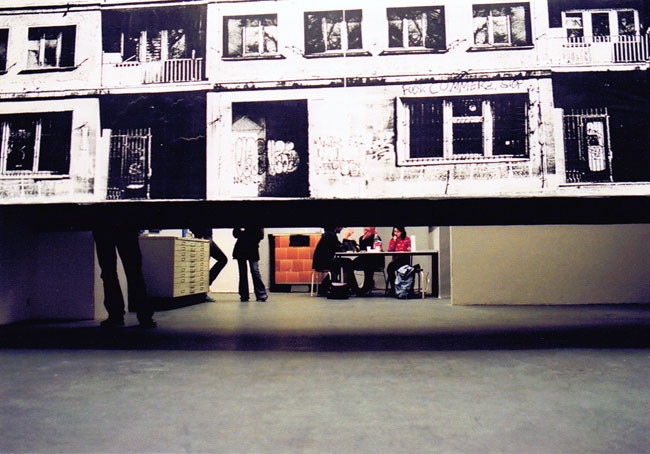 Photo by CREAM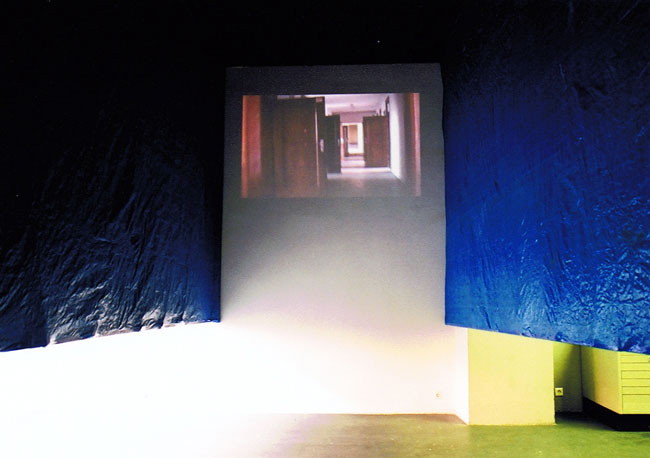 Photo by CREAM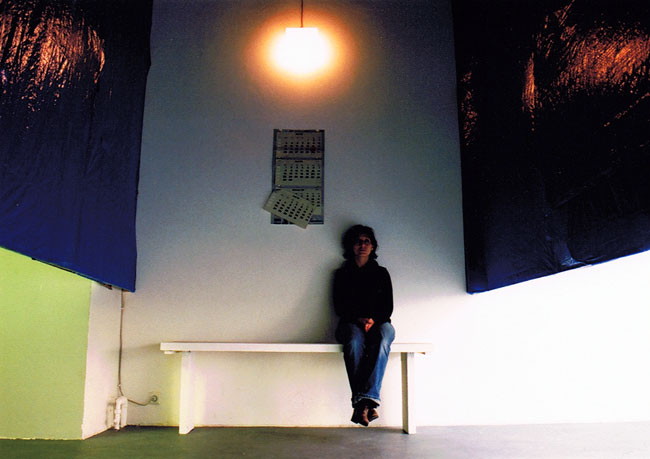 Photo by CREAM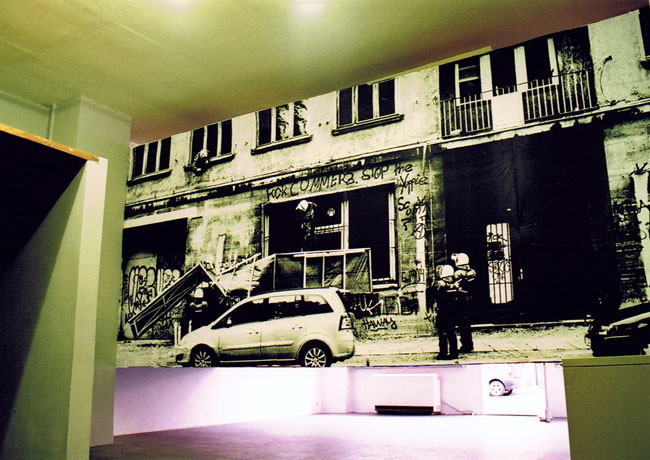 Photo by CREAM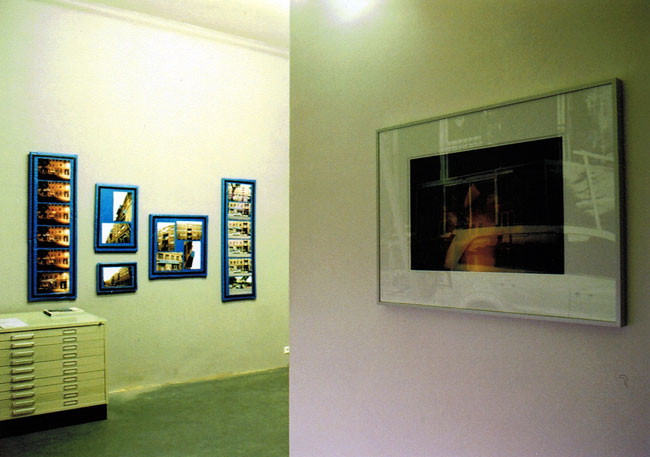 Photo by CREAM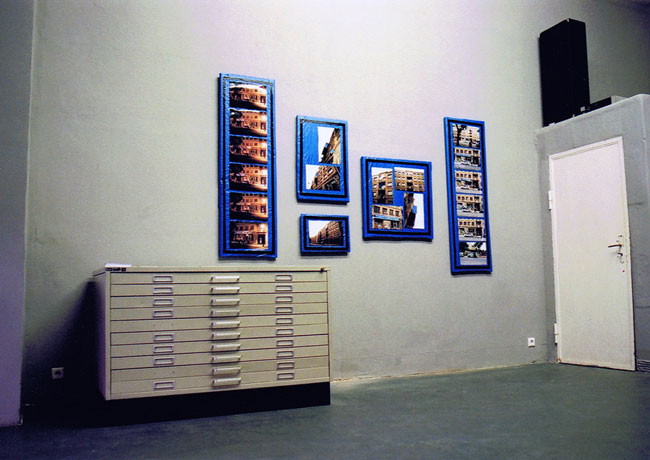 Photo by CREAM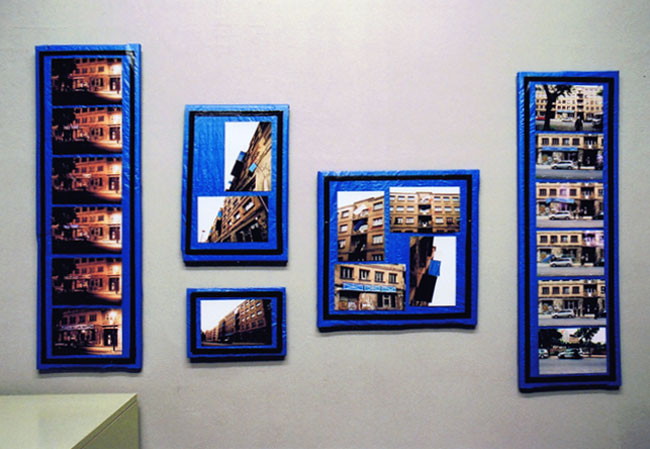 Photo by CREAM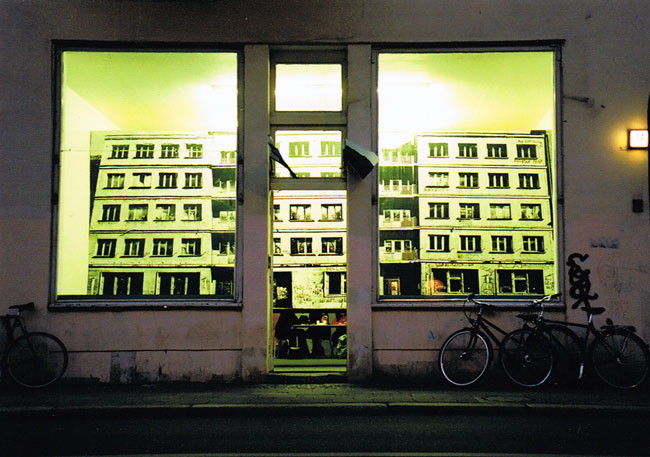 Photo by CREAM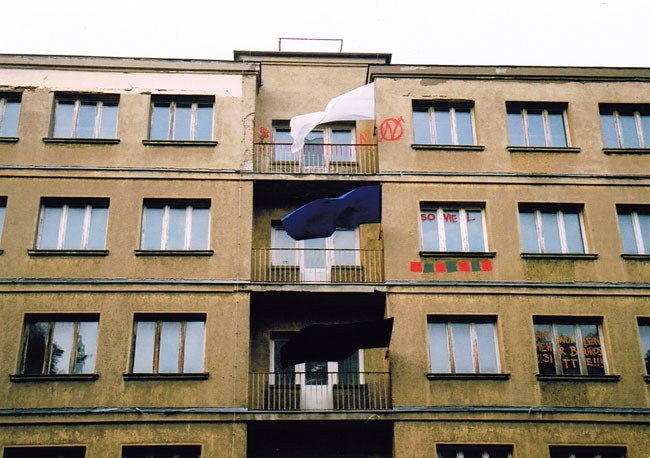 Photo by CREAM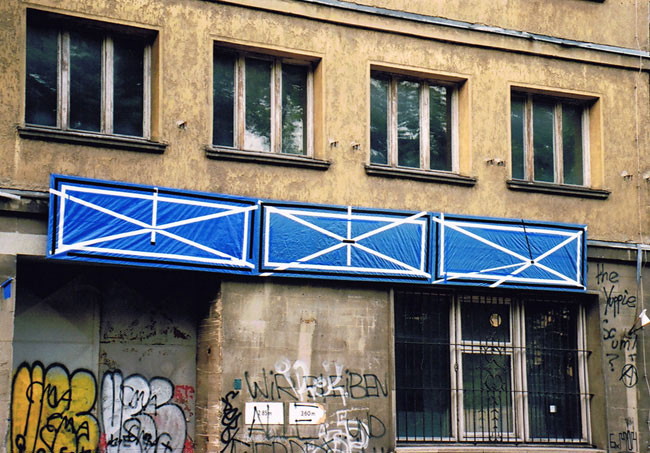 Photo by CREAM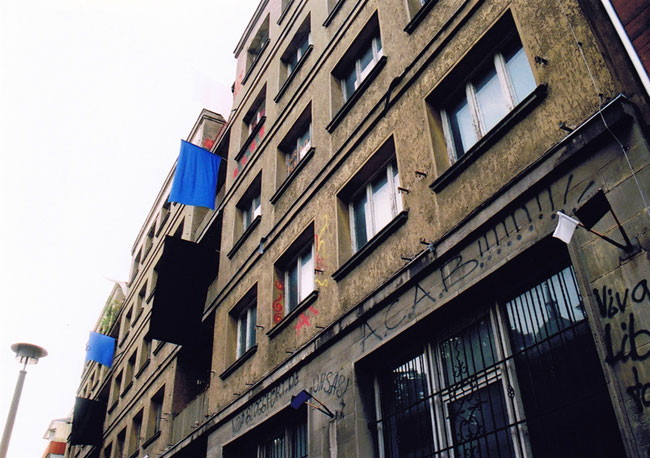 Photo by CREAM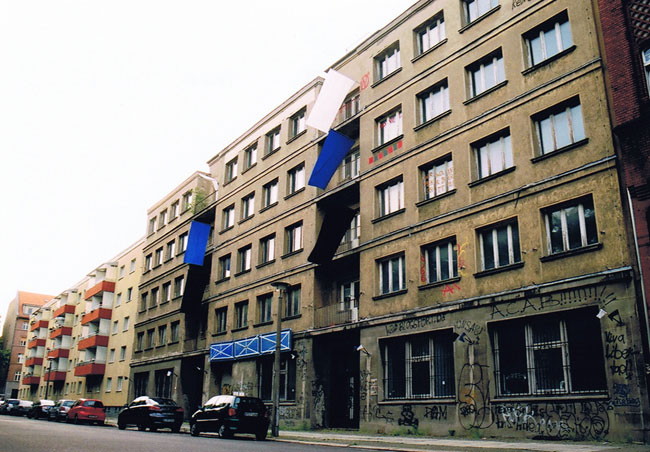 Photo by CREAM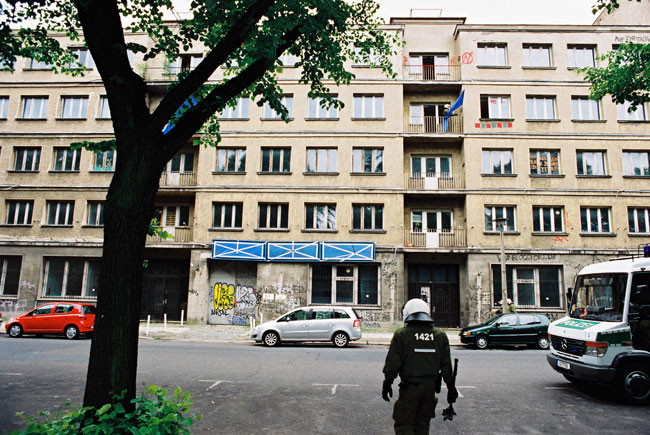 Photo by Jürgen Große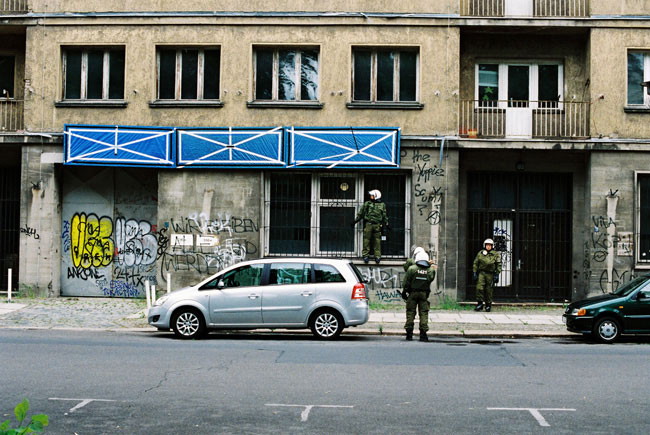 Photo by Jürgen Große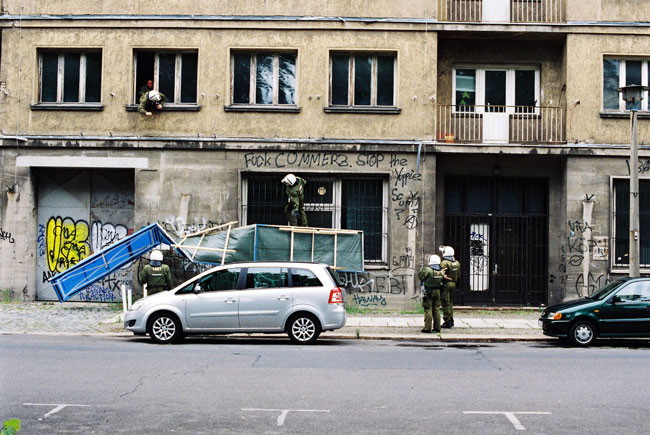 Photo by Jürgen Große

↑