1980 born in Berlin. Studied sculpture and art at Weissensee Kunsthochschule Berlin from 2005 on. Studies photography in the field of contemporary art at the Academy of Visual Arts (HGB) in Leipzig since 2009. Lives and works in Berlin and Leipzig.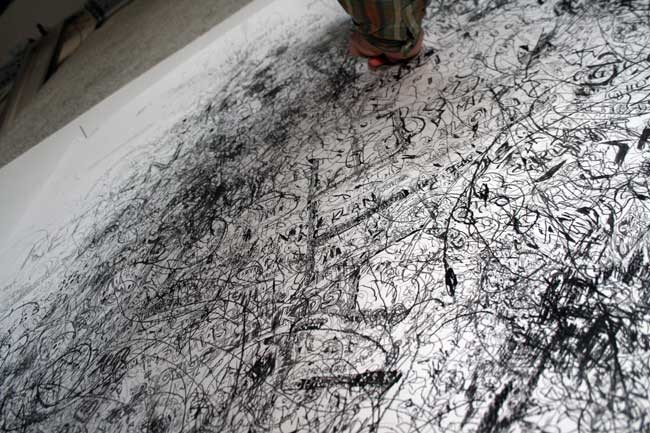 "Operation City Bombing", Christian Schellenberger, 2008
Detail
Exhibition: "HA HA"

Exhibitions
2009
Kunstpreis »junger westen 2009« - Drawings, graphics, photography, works on paper, group exhibition, Kunsthalle Recklinghausen.
2008
HA HA, group exhibition with Kevin Kemter and Max Stocklosa, urban art info, Berlin.
2007
lokal, dezentral, exhibition project of the Weißensee Kunsthochschule Berlin, Kulturzentrum Berlin Adlershof.
2005
Backjumps - The live issue 2, participation in the project City of Names, Künstlerhaus Bethanien, Berlin.
2004
participation in the project City of Names, Gothenburg.
Prices
Winner of the art prize "junger western 09" awarded by Kunsthalle Recklinghausen.
Publications
Das Gedächtnis der Stadt schreiben / Writing The Memory Of The City, Markus Mai, Thomas Wiczak (eds.), Dokument Förlag, Årsta 2007.
lokal, dezentral - exhibition catalog, Berndt Wilde, Silvia Lorenz, Miriam Pitrusky (eds.), Deutscher Kunstverlag, Berlin 2007.
↑