1973 born in Berlin.
Lives and works in Berlin.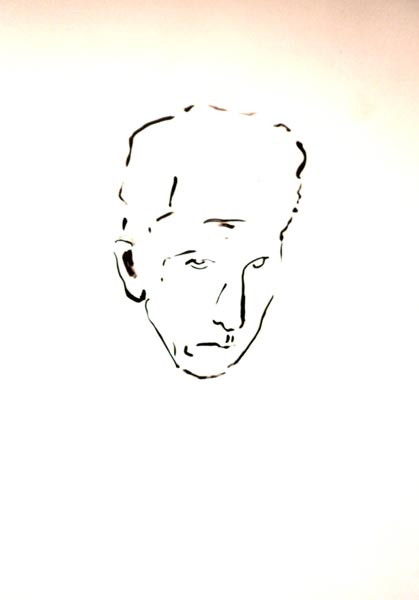 "Das Selbstportrait ist der Gesichtschirurg des kleinen Mannes", Markus Mai, 2009
Ink on paper, 59,5 x 42 cm

Exhibitions
2008
IN VISIBLE, urban art info, Berlin.
Publications
Letterbuildings, Markus Mai, Possible Books, Berlin 2009.
Das Gedächtnis der Stadt schreiben / Writing the Memory of the City, Markus Mai, Thomas Wiczak (eds.), Dokument Förlag, Årsta 2007.
Writing - Urban Calligraphy and Beyond, Markus Mai, Die Gestalten Verlag, Berlin 2004.
↑