Brad Downey - URBAN INTERVENTIONS
R.G.B.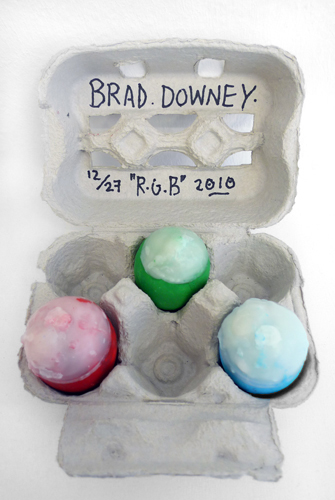 Three painted Chicken eggs, filled with red, green and blue paint in an eggbox.
Edition of 27 packages.
Signed and numbered.
250,00 EUR
The edition is encouraging people to throw the color bombs outside. All three eggs should be used. They can be thrown at different locations. The collector should photograph and print an image of the egg splats and bring it to the gallery. The photographs will be re-signed by Brad Downey.

Exhibition: URBAN INTERVENTIONS